Congratulations to Dagan Jobb on his published article! We are so proud of you!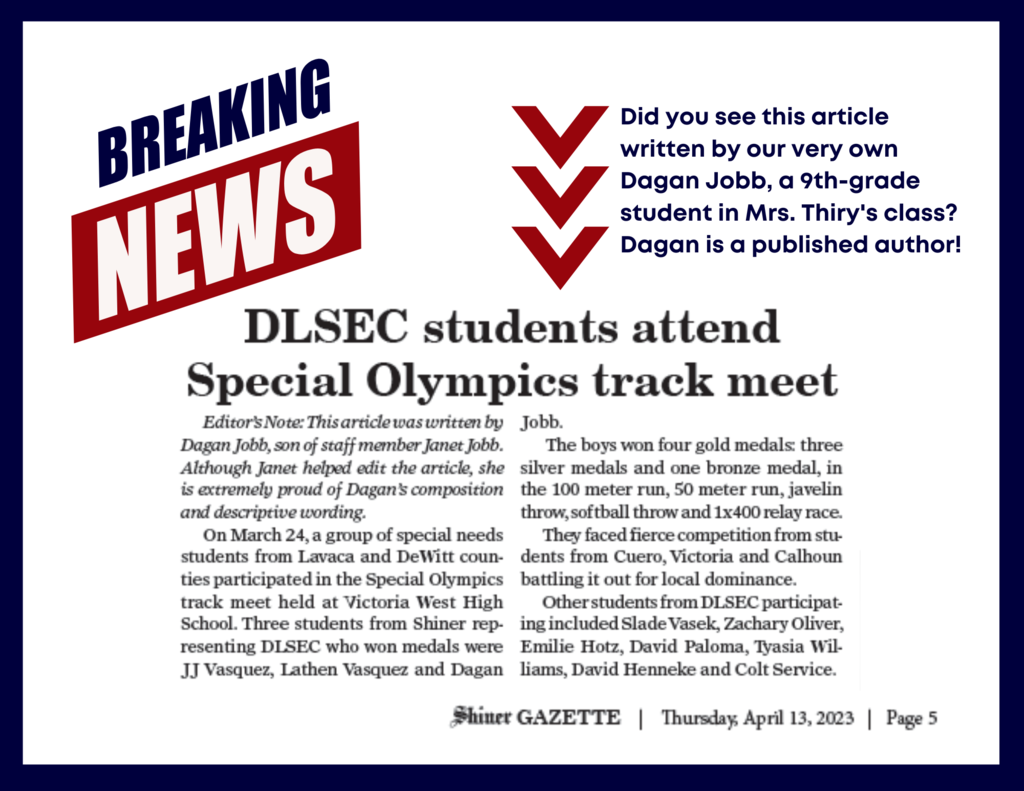 There will be an early release for students on May 25, 2023, the last day of school. Campuses will release as follows: RISE YPS will release at 2:00 PM. RISE/GOALS YIS will release at 2:00 PM. RISE/GOALS YHS will release at 2:15 PM.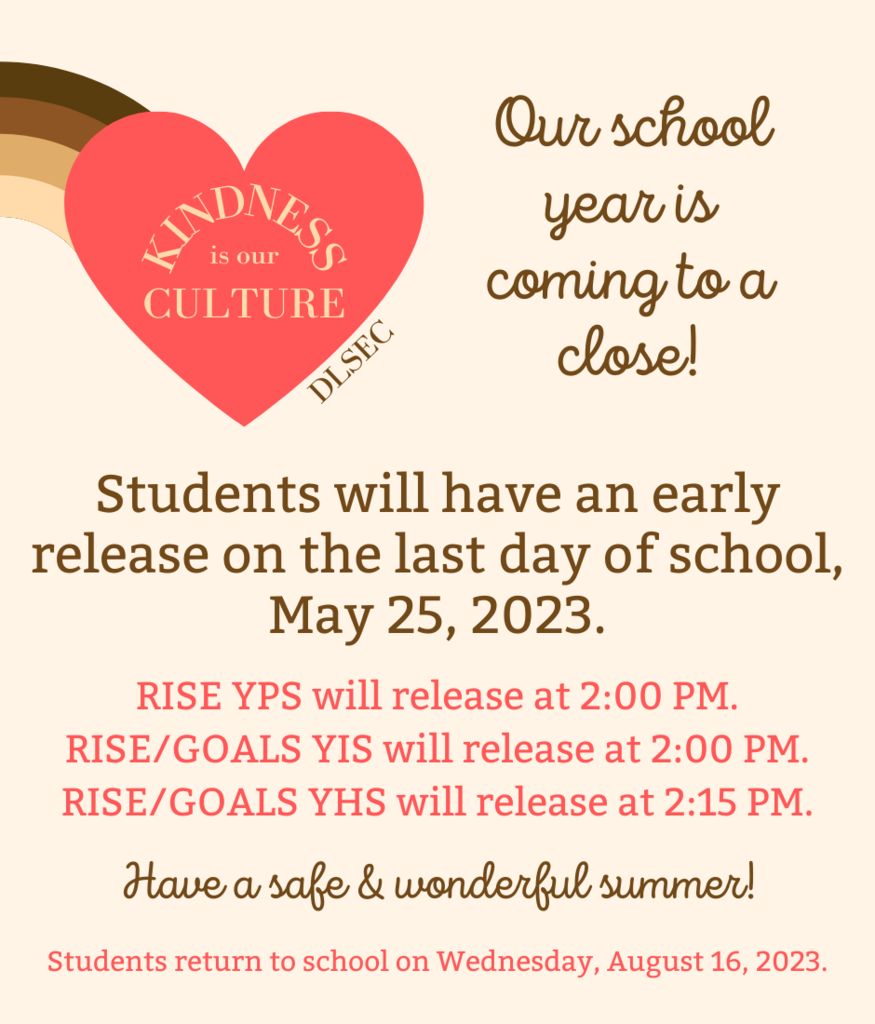 Yoakum Shape Shop (YSS) is one of our many amazing business partners for our InVEST program. InVEST stands for Individual Vocational Education and Skils Training. Students in the InVEST program spend time volunteering at businesses throughout our service area to try out different job opportunities, to develop skills in multiple areas, and to explore their vocational interests. In return, our business partners benefit from our students helping with work tasks. Today, Yoakum Shape Shop owner, Kristy Svec said she will miss our two graduating seniors, Slade and Jeremiah, who have volunteered at YSS. Fortunately, Lathen has one more year before he graduates. The InVEST students and staff are very appreciative of the business partners who welcome the opportunity to have our students volunteer in their businesses. In addition to Yoakum Shape Shop, this year's business partners include: --Embroidery Express --H & H Bakery & Café --Moulton Farmers' Co-op --Shinerville Coffeehouse --Soehnge's Do-It Center --Yoakum General Store We would also like to recognize the InVEST staff who have worked hard this semester to teach, support, and transport our students in this program--Rose Finch and Emily Perez.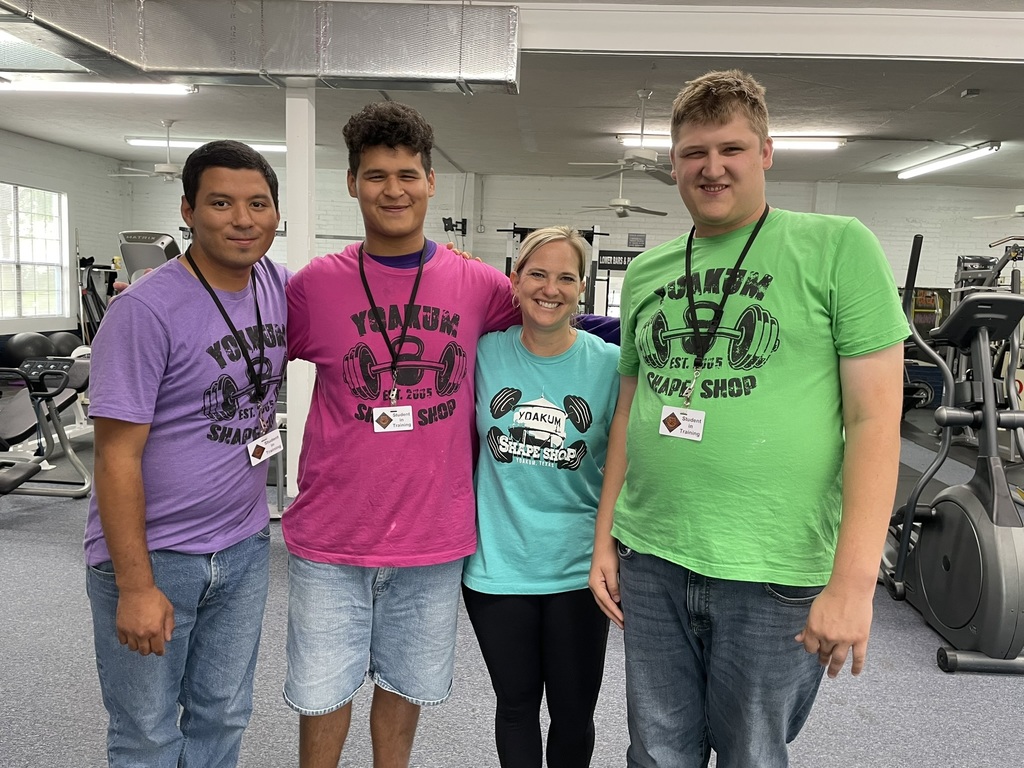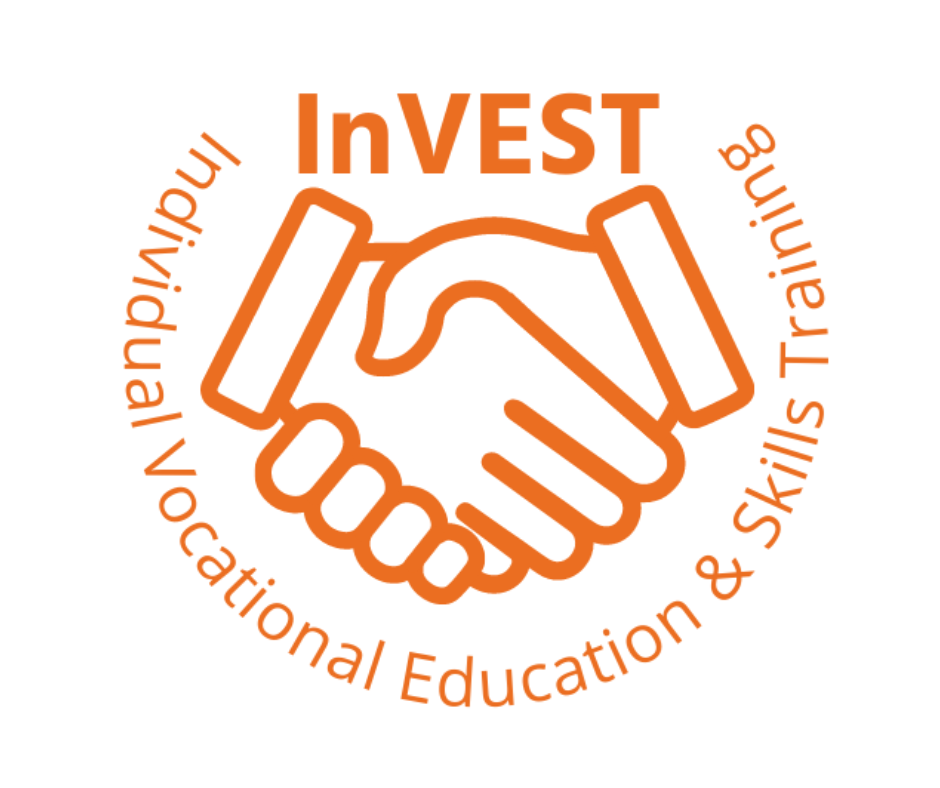 Today is National Day of Prayer. DLSEC staff were appreciative to each receive a snack bag and note from Austin Street Baptist Church today.

Mr. Appelt, DLSEC Executive Director, and Mrs. Hairell, DLSEC Director of Operations, hosted an appreciation luncheon for the the DLSEC administrative support team on Administrative Professionals Day April 26. This team of individuals are often behind the scenes but are always working to support our staff on the front lines.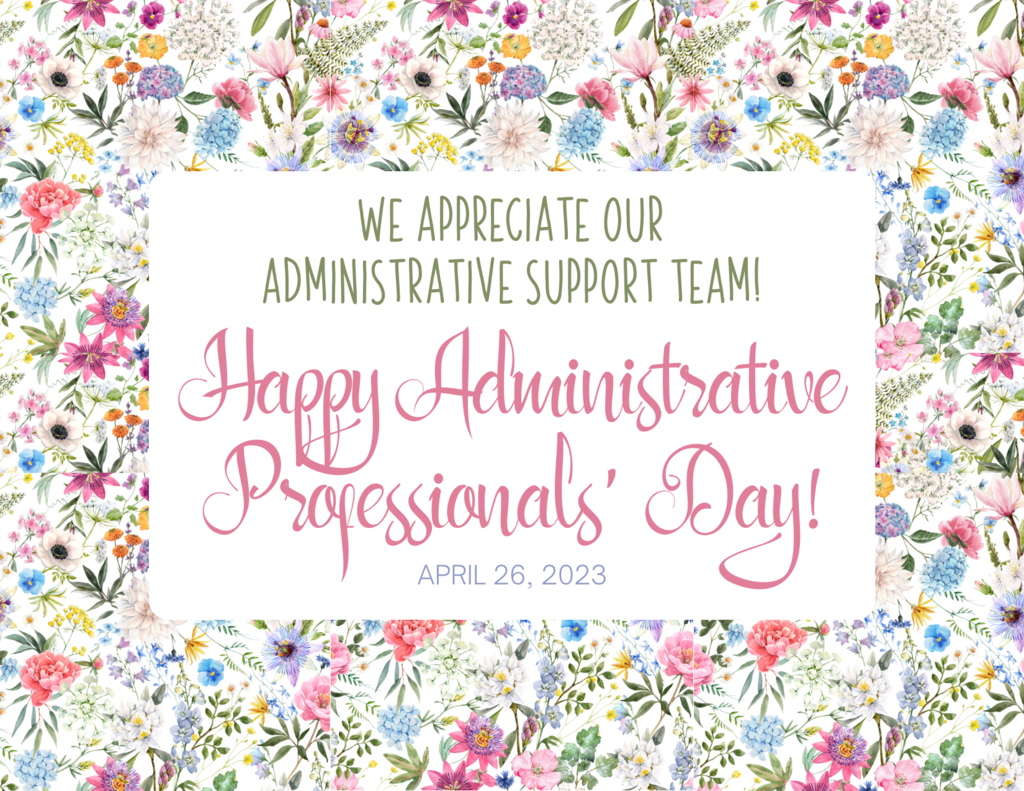 Students were finding science quite attractive last week in Mr. Roznovsky's class while learning about magnets. Students explored which different objects were magnetic and then experimented with how magnets can move things without touching them. The students tried to navigate a paper clip around a circle using a magnet from underneath the table.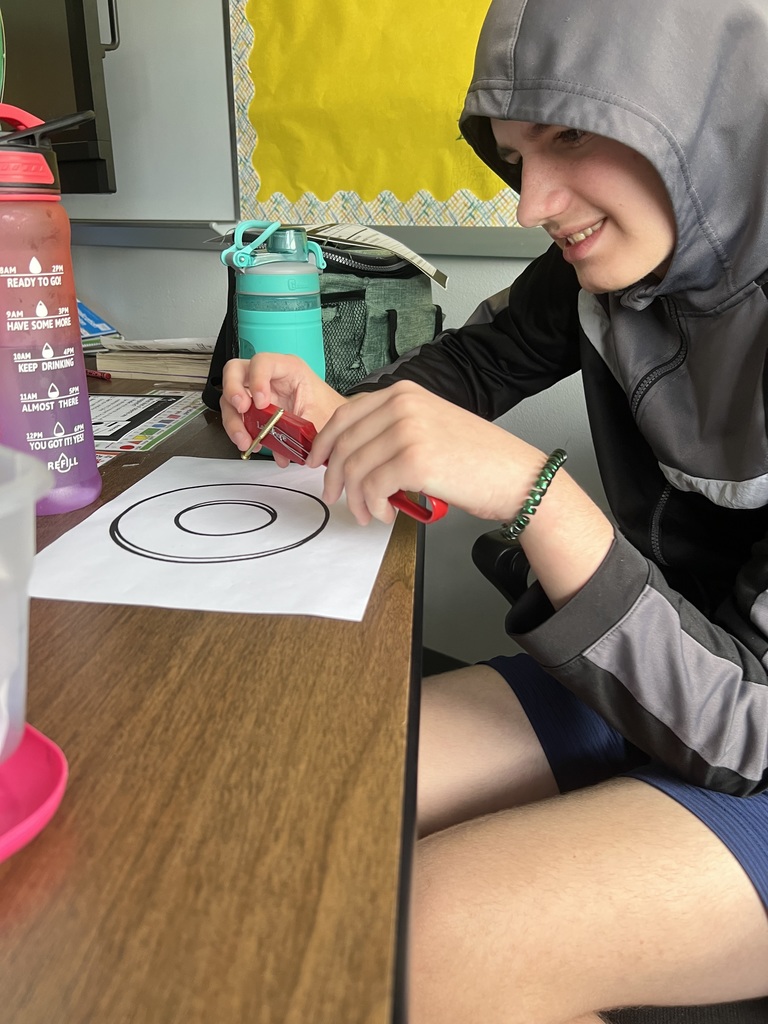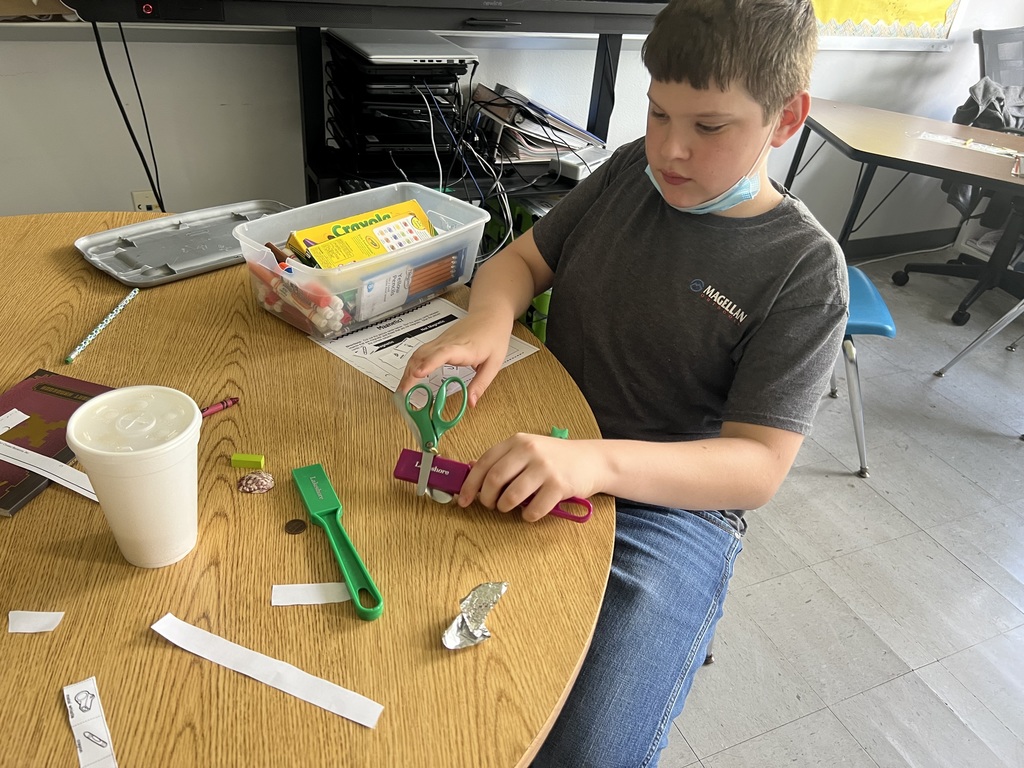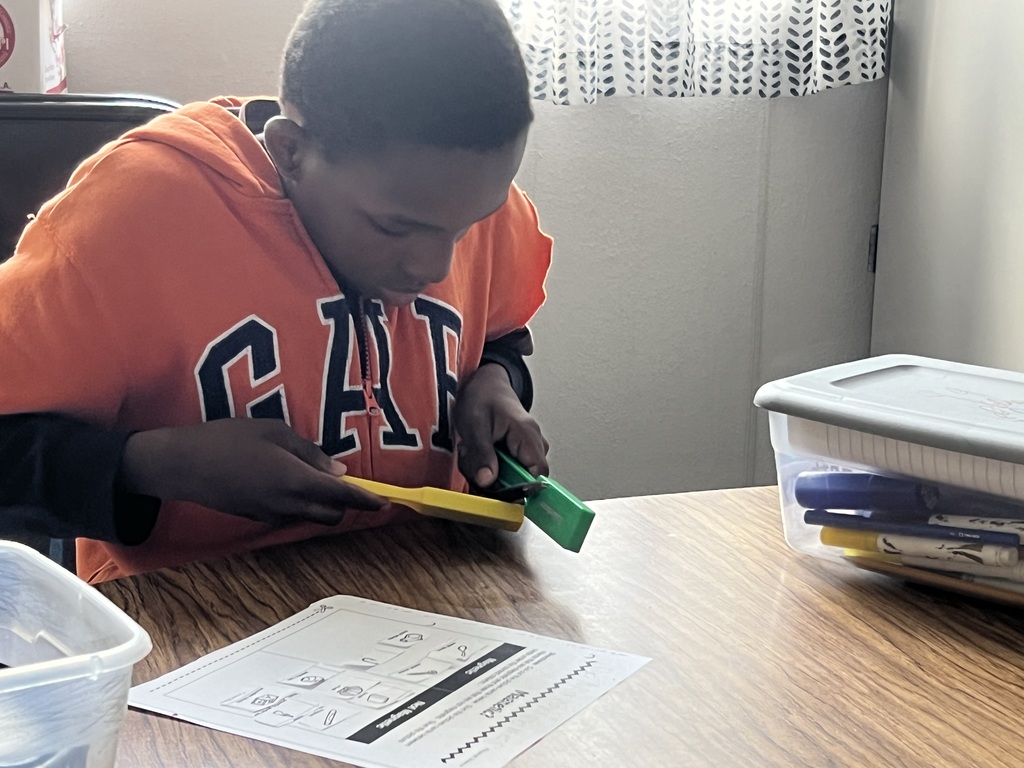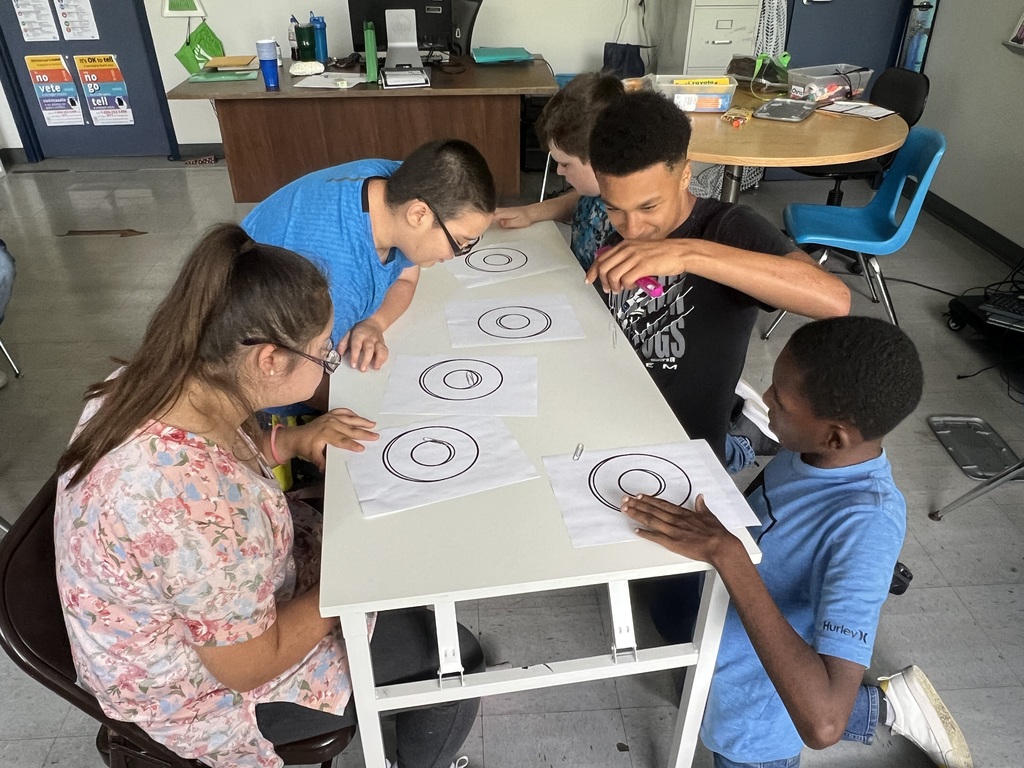 Students in Mr. Roznovsky's class combined math (multiplication, number identification) and science (force) learning in a differentiated game of pong. The cups had numbers inside them. The morning group performed multiplication (the number they drew from the cup times the number of cups). The afternoon group did number identification. If they got one of the ping pong balls into a cup, they had to answer correctly to secure a point for their team. It was fun and friendly competition!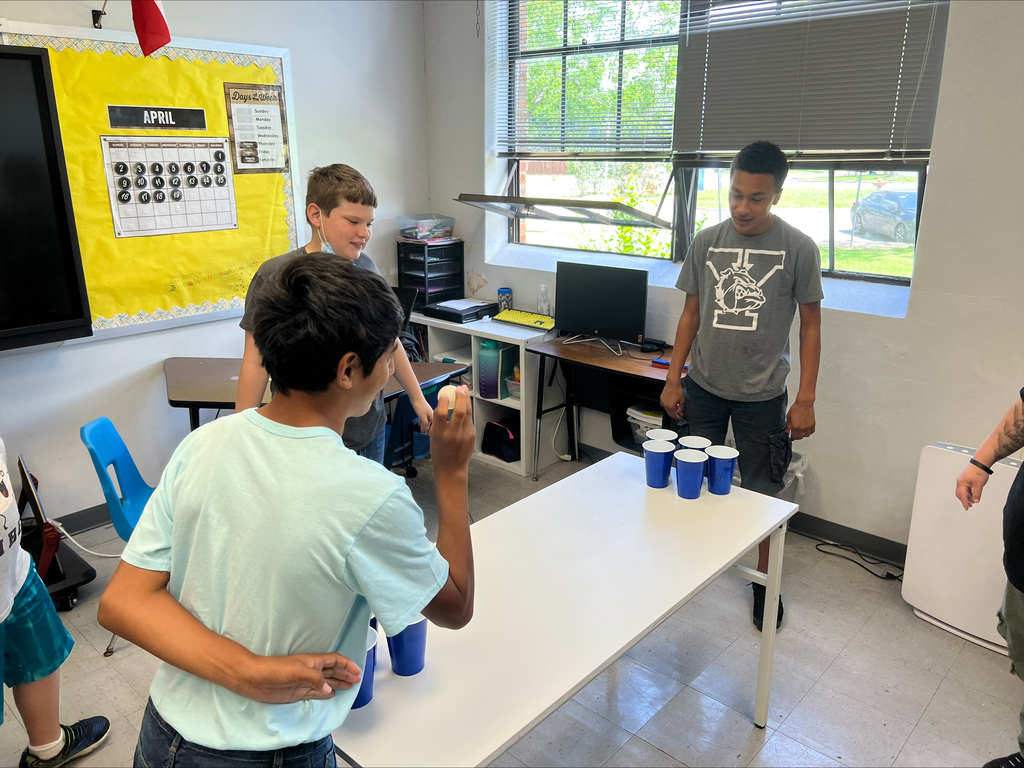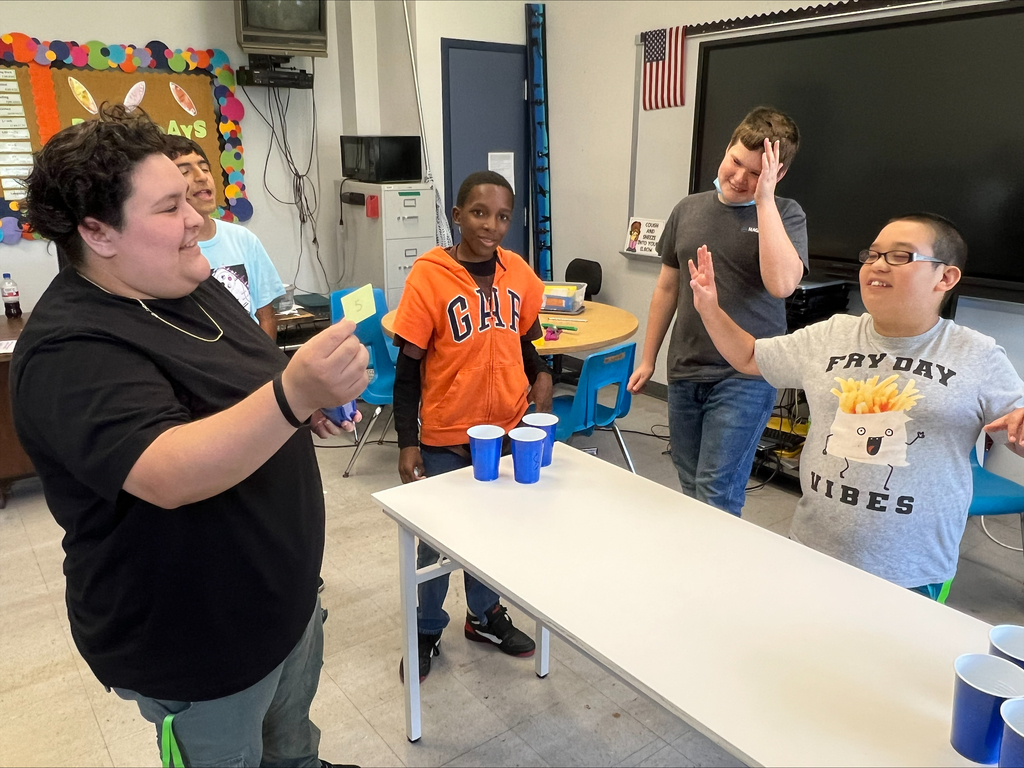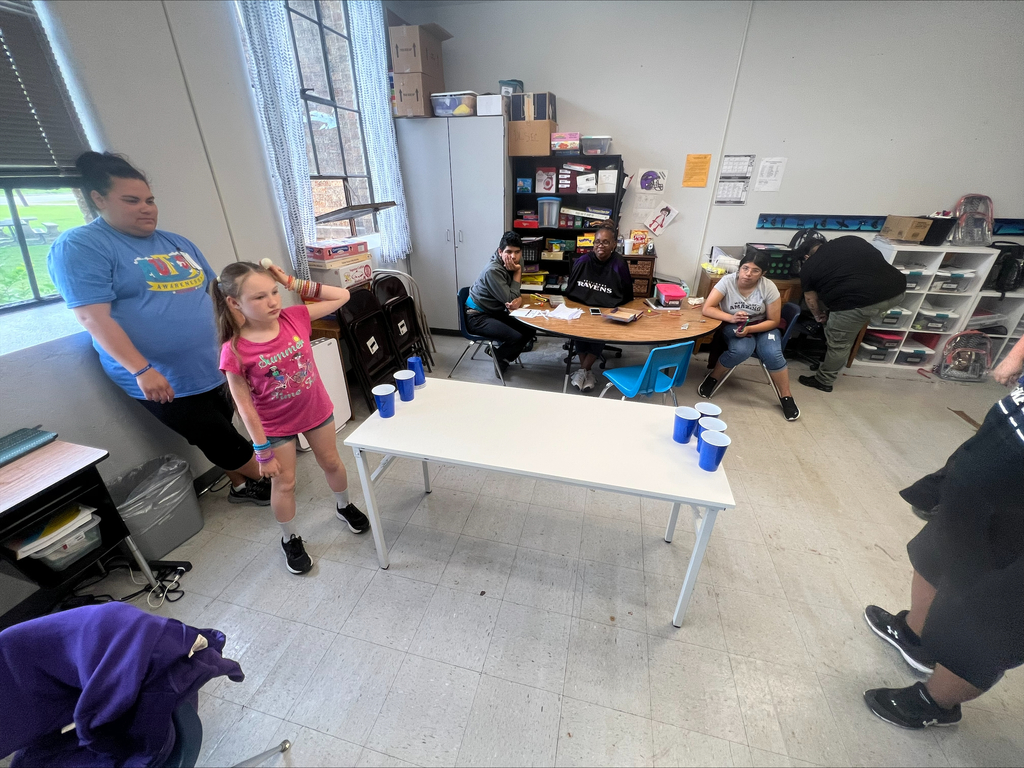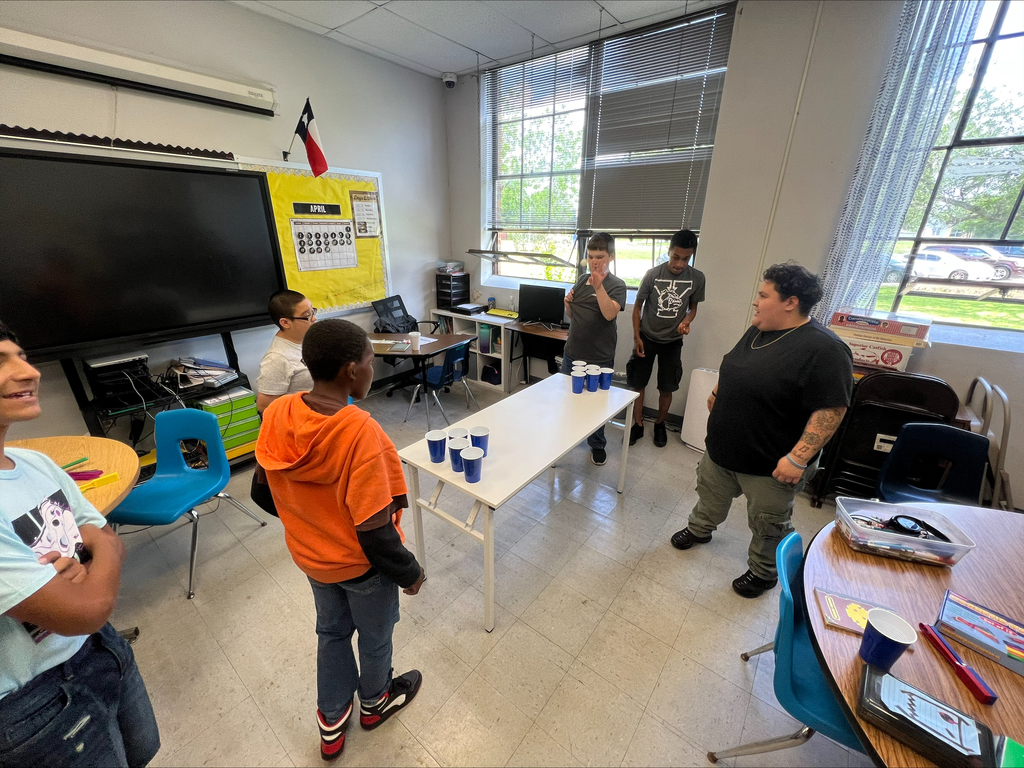 Enjoy the holiday tomorrow! Happy Easter!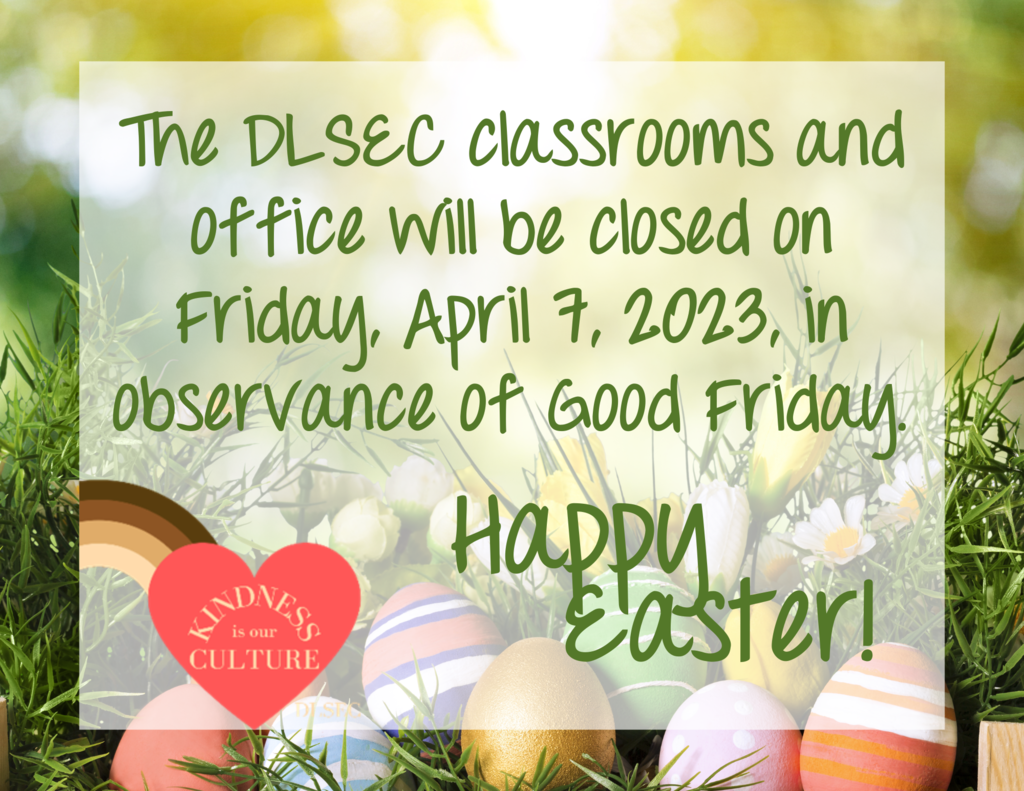 Due to the ominous weather forecast for tomorrow morning and continuing through Thursday, we will not have the annual Easter egg hunt at the park as we had hoped. Students will participate in Easter activities at their RISE campuses.

Through a generous donation from the Kluck Foundation, DLSEC was able to purchase a portable otoacoustic emissions hearing screener to be used for students who are unable to respond to traditional behavioral hearing tests. In the picture below, Nurse Supervisor Amy Whaley is trying out the new screener to conduct a hearing test for a student. Kluck Foundation Board Member Garlan Weber was on hand to see the new equipment in action. This donation will enable earlier and more accurate detection of hearing loss in students who may not otherwise be able to indicate a response to a hearing test. Hearing loss detection allows services to be provided to students that will open up new worlds of learning opportunities. DLSEC students and staff are grateful to the Kluck Foundation Board of Trustees for helping us fill this need for children.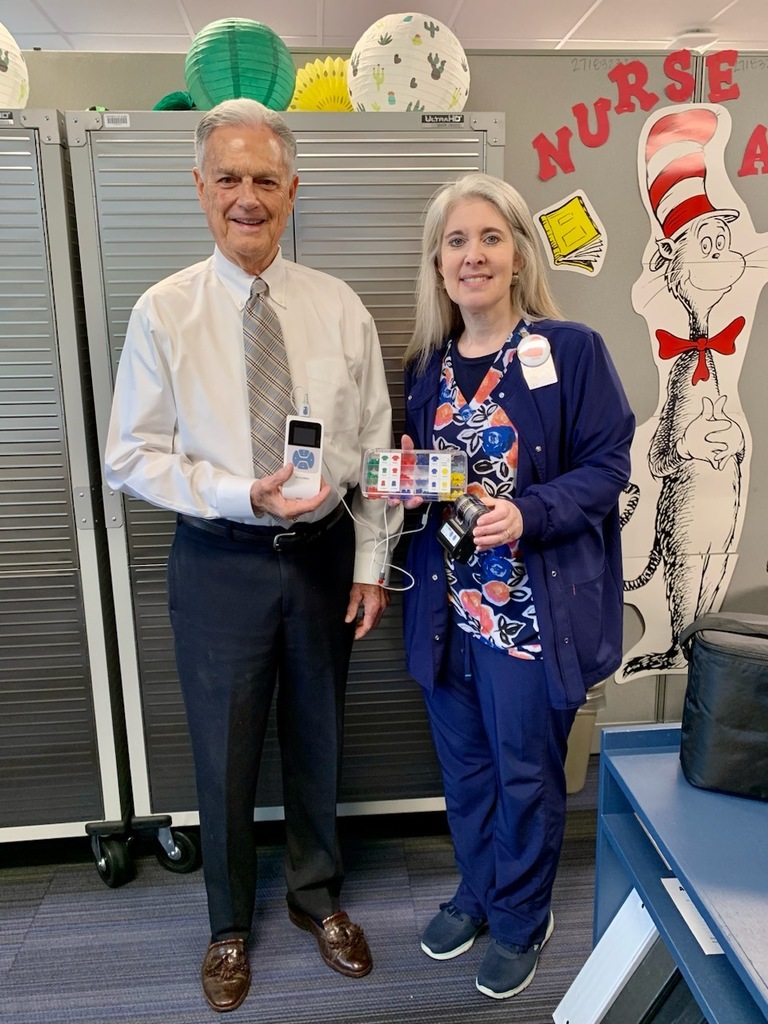 Ms. Welch's class celebrated Down Syndrome Awareness Day on Tuesday, March 21, 2023. March 21 (3-21) is celebrated as Down Syndrome Awareness Day because it is the trisomy (triplication) of the 21st chromosome which causes Down syndrome.

Mark your calendar and save the dates! There is still lots of fun to come this spring!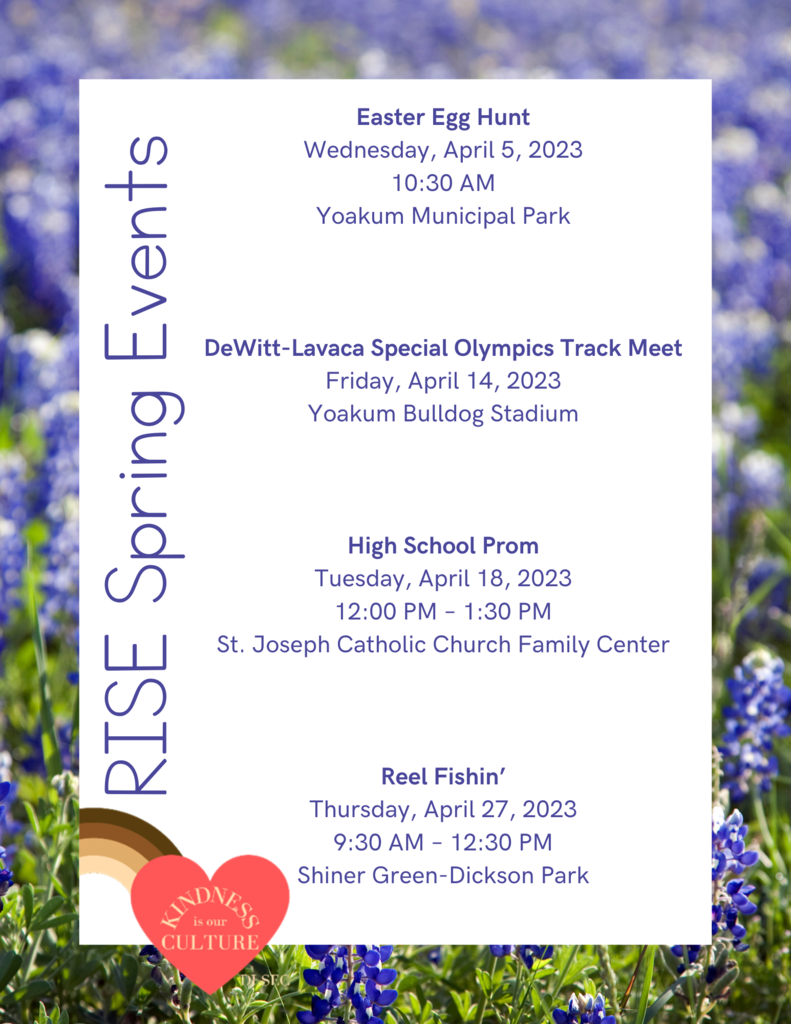 It's time to ride into the Spring Break sunset for Mrs. Thiry's RISE high school students! Happy Spring Break, everyone!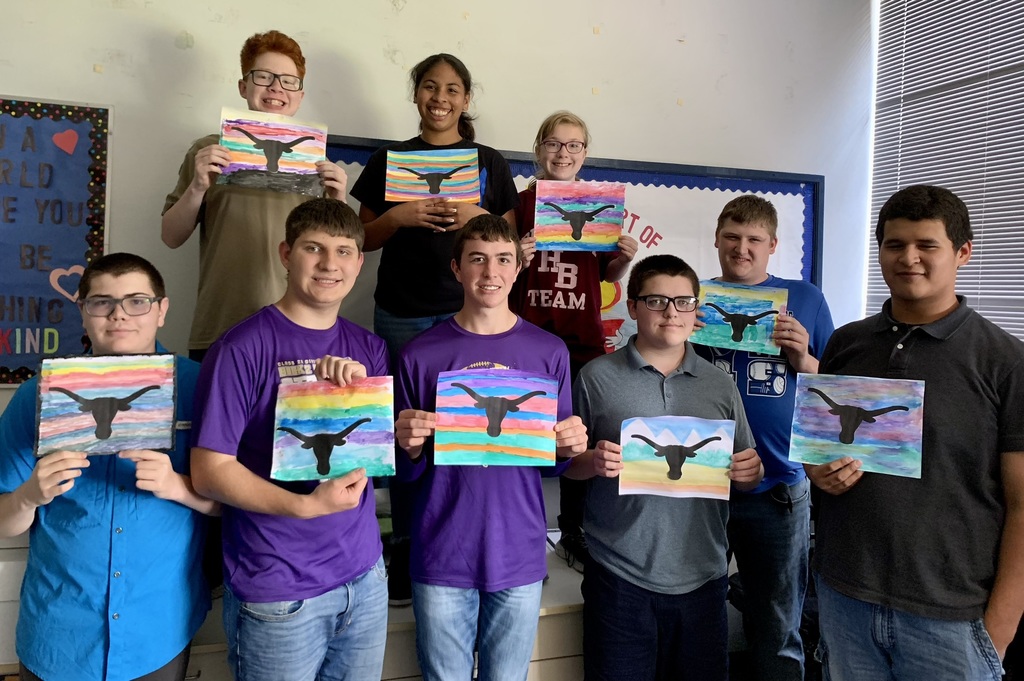 DLSEC will be closed March 13-17, 2023, for Spring Break! We will resume normal hours on Monday, March 20, 2023.

Last week, DLSEC classrooms celebrated "Read across America" with some special guest readers visiting classes to share a favorite story. Executive Director Jason Appelt stopped by to read IF YOU GIVE A MOUSE A COOKIE by Laura Numeroff, and Director of Operations Meredith Hairell shared LITTLE QUACK by Lauren Thompson.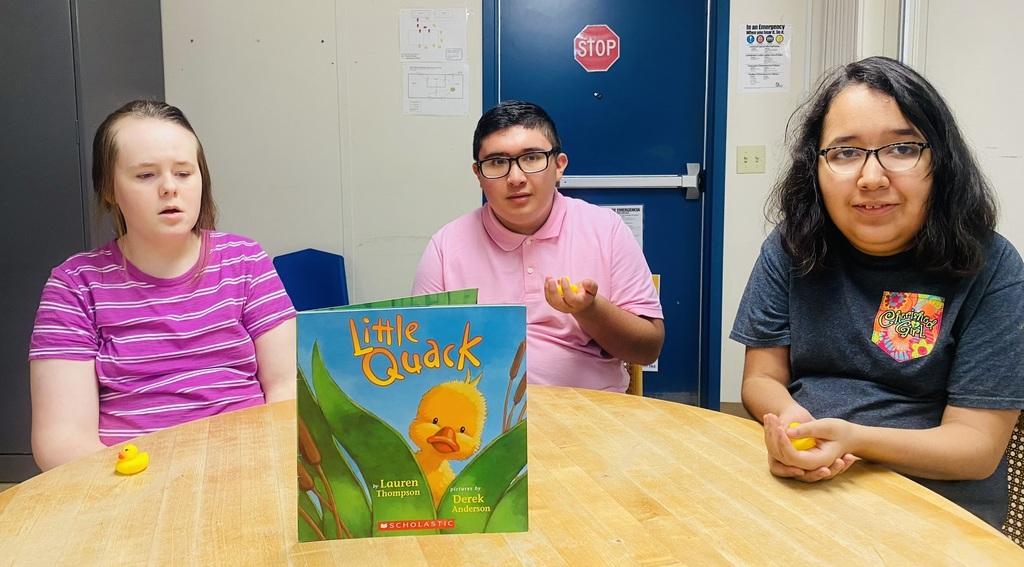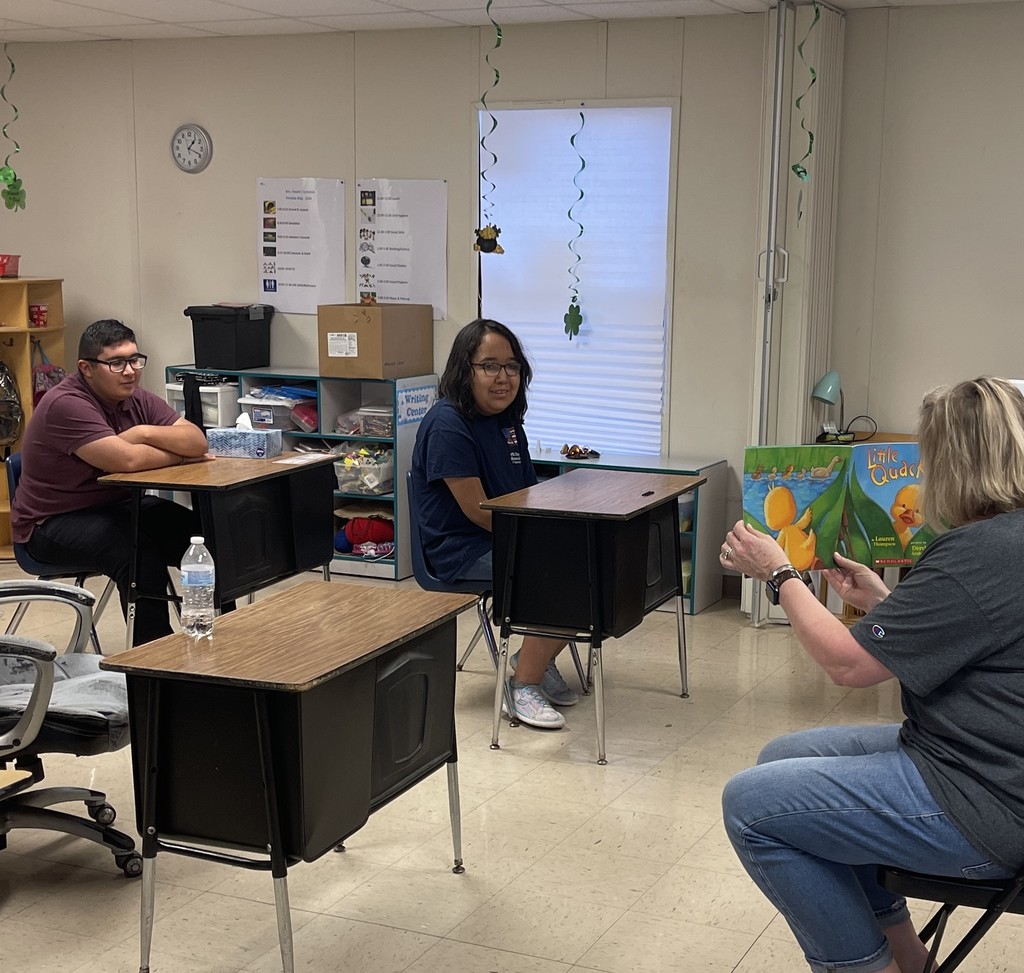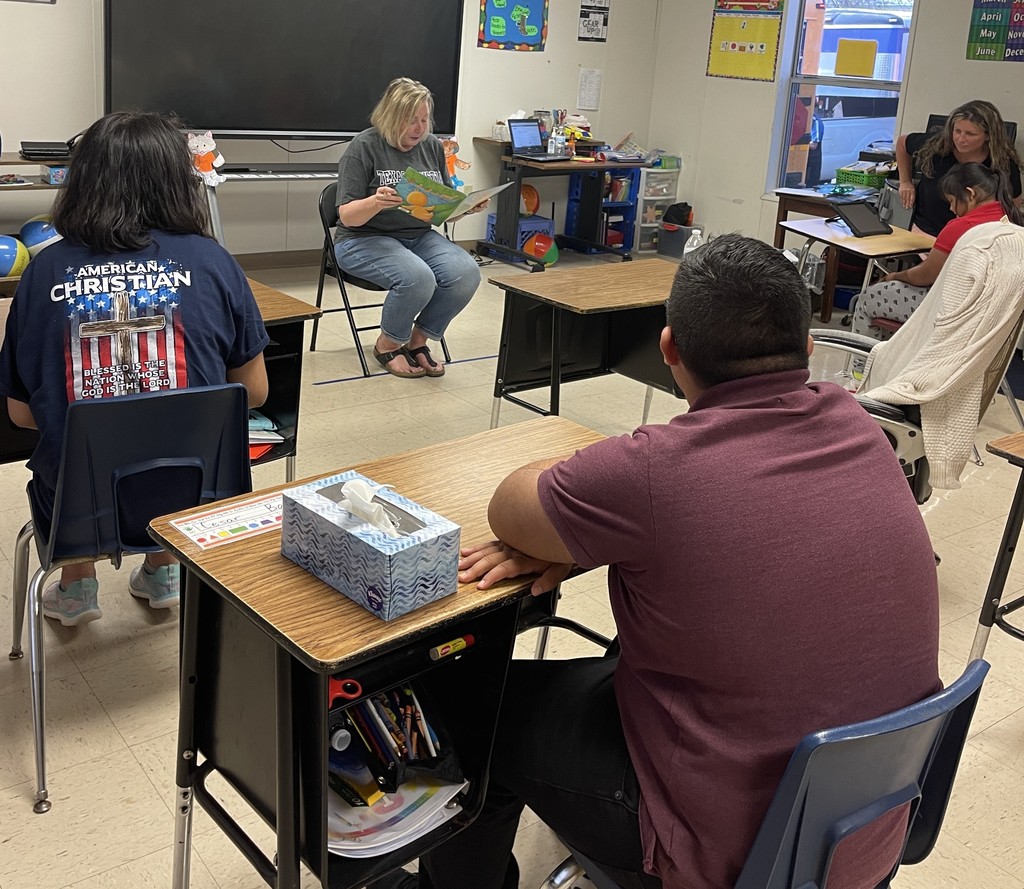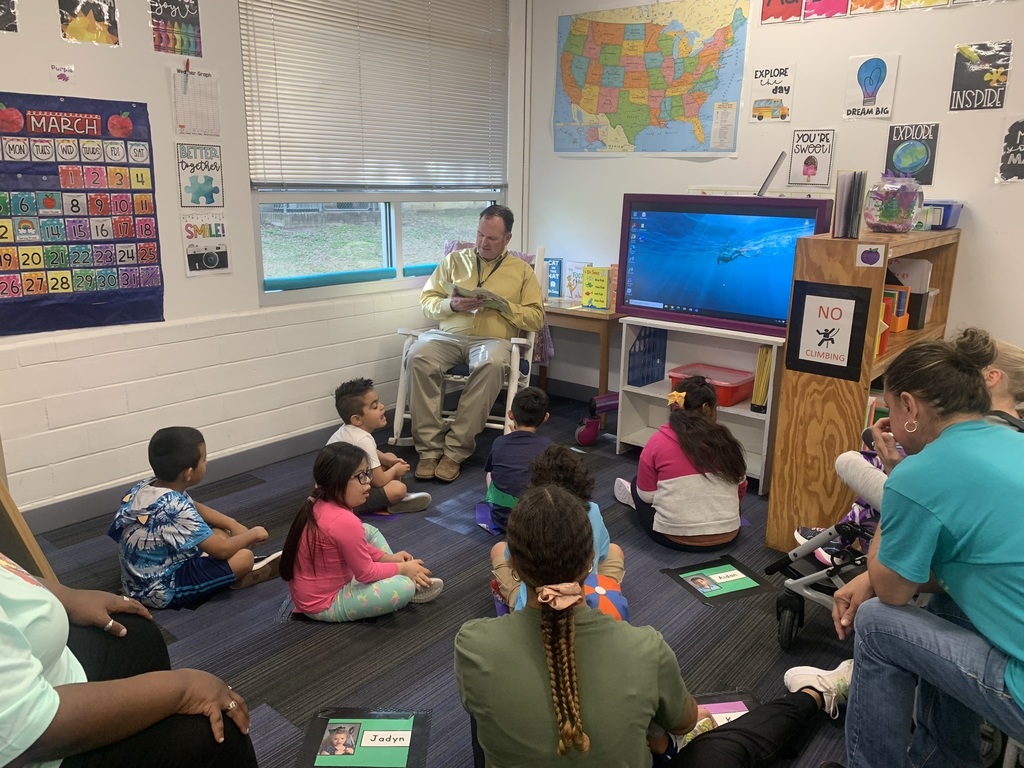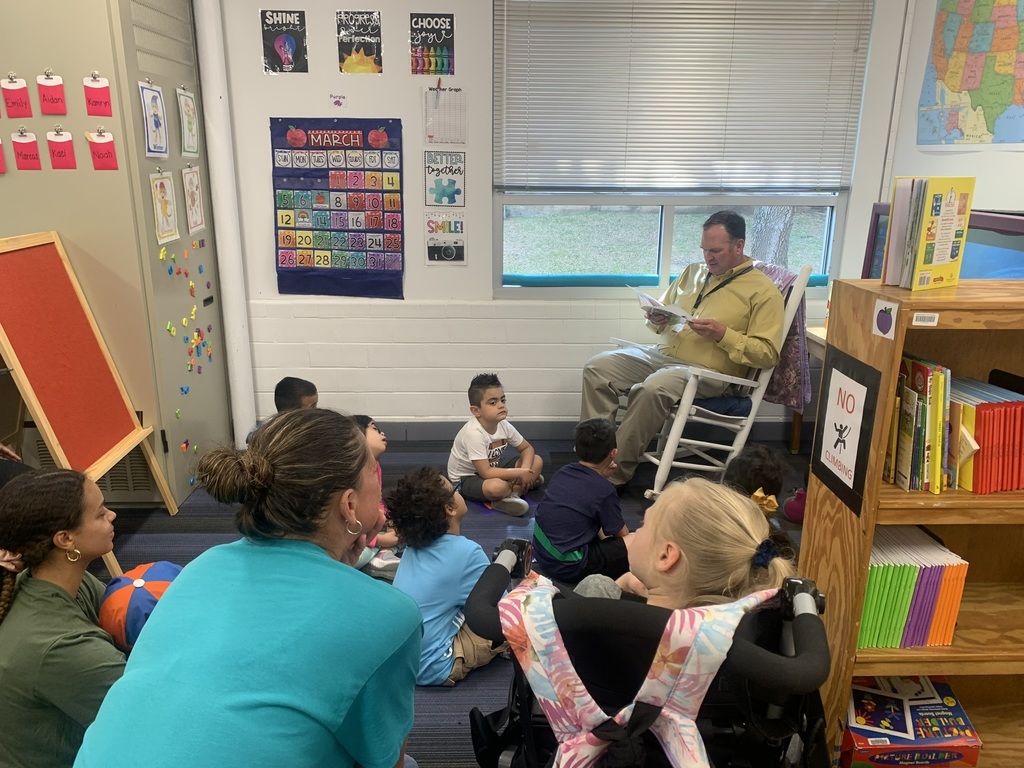 It's Texas Public Schools week! Mrs. Thiry's class welcomed their family members to join them for homemade peach cobbler cookies. Did you know peach cobbler is the state cobbler of Texas? We're proud to be(e) part of Texas Public Schools!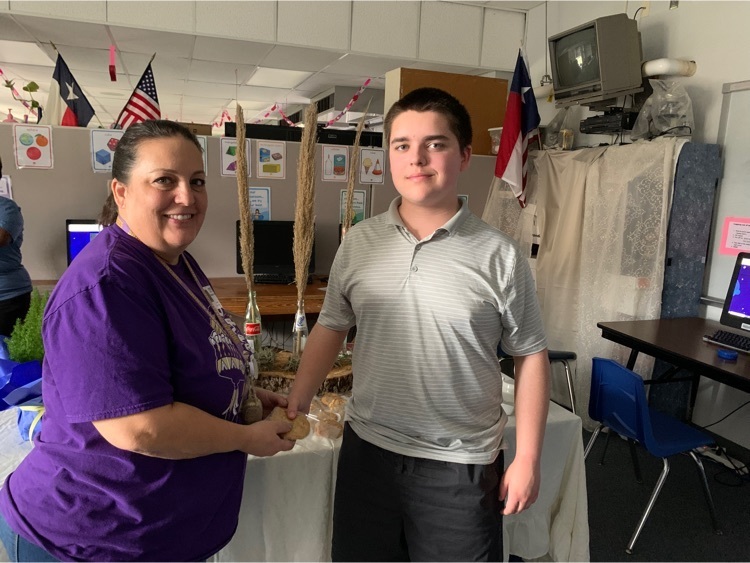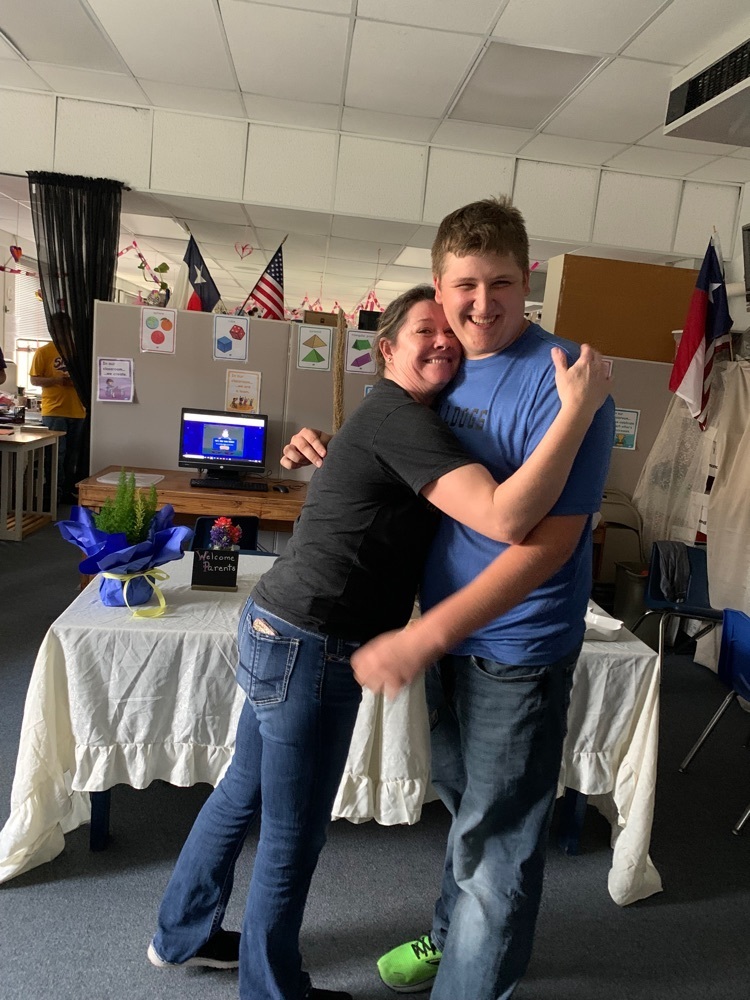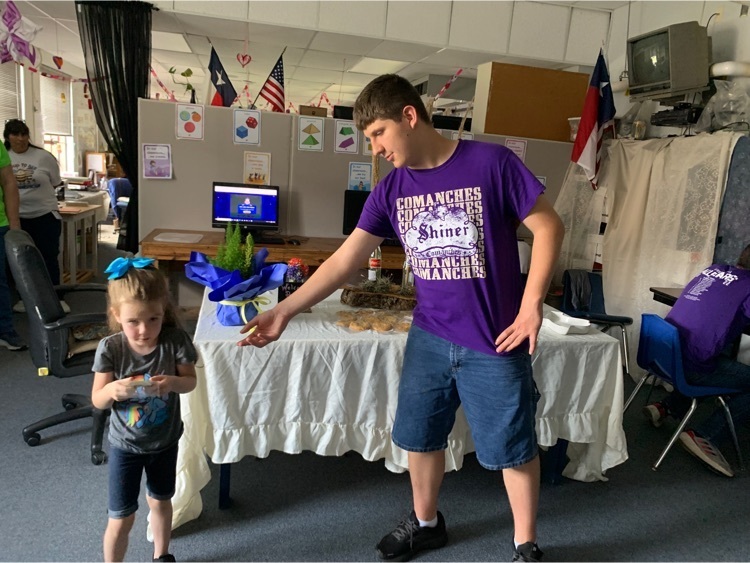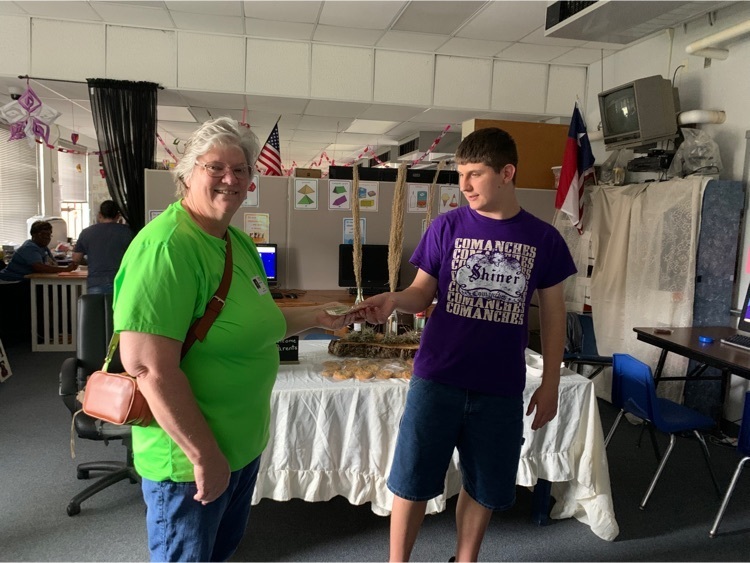 Join DLSEC's RISE Program celebrate reading with Read Across America activities: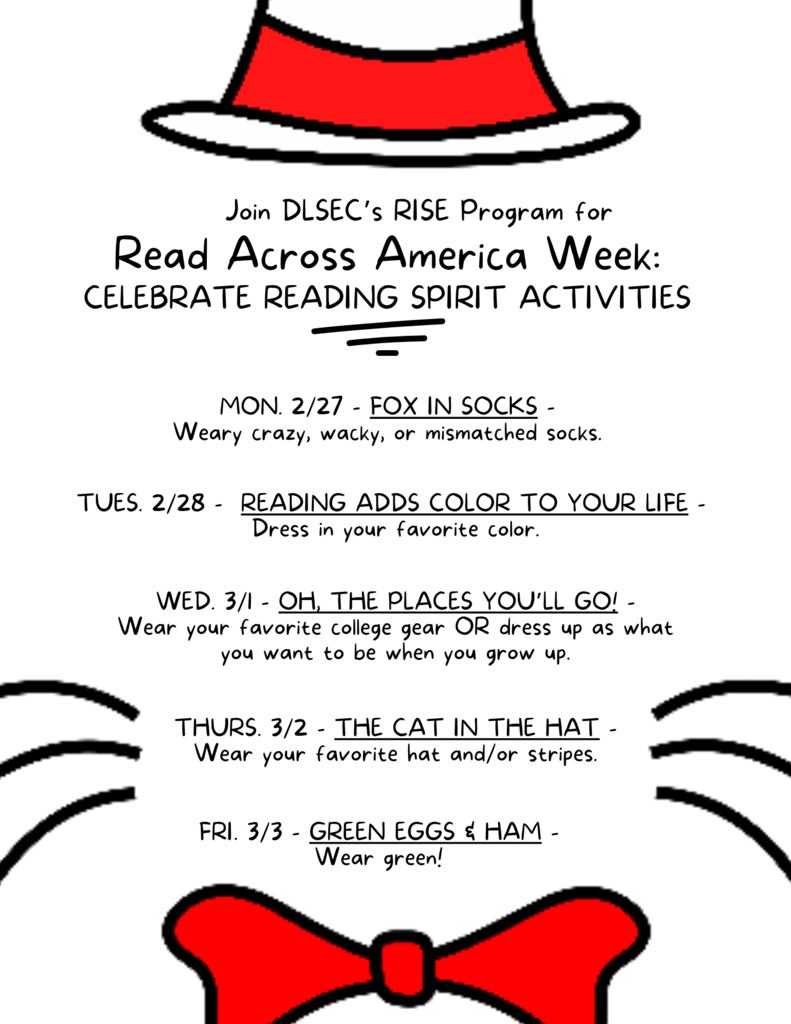 Upcoming Texas Public Schools Week Activities! At DLSEC, we are proud to be(e) a part of Texas Public Schools!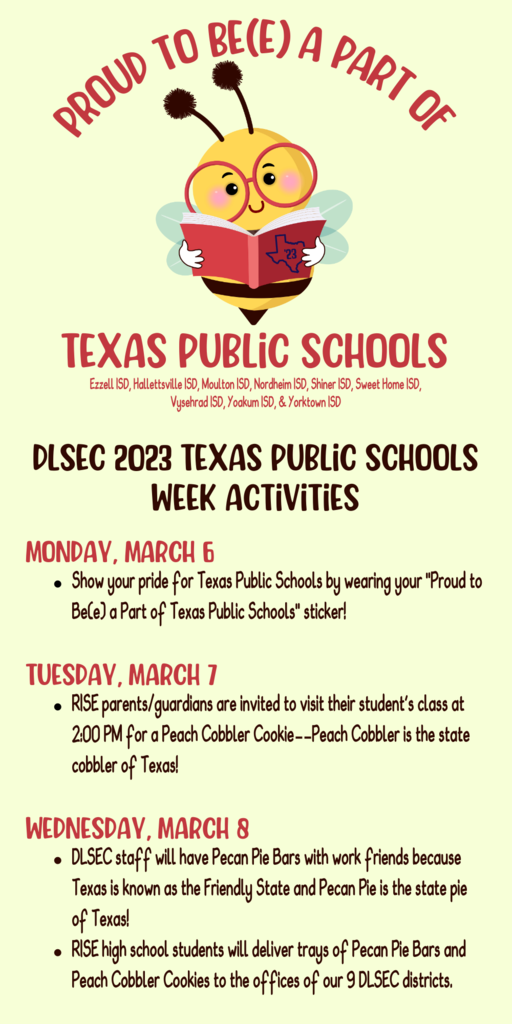 DLSEC is seeking applicants for the campus evening custodian position. The evening custodian position is a full-time position, Monday through Friday, forty hours per week with flexibility in scheduling. The position also includes paid time off, contributions to Teacher Retirement System, and insurance benefits. If you are interested in applying for this position or would like additional information, visit
https://www.dlsec.org/page/human-resources
or call (361) 293-2854.

Today, Mrs. Thiry's students explored the economic differences between commercially purchased and handmade Valentine's Day gifts.